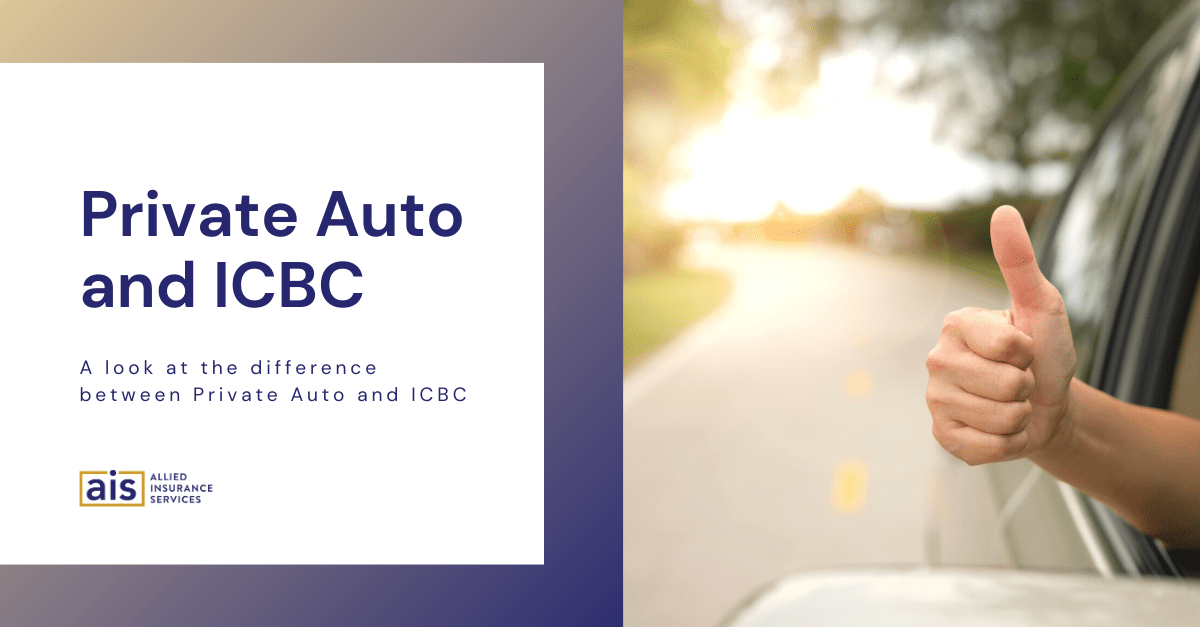 A look at the difference between Private Auto Plan and ICBC
British Columbia is unique in the fact that everyone must have a policy that contains the ICBC Autoplan Basic Car Insurance, however, it's down to the individual policyholder whether they decide to go down the Private Auto Plan insurance route to add more insurance onto this policy. In this article, we look deeper into the differences between Private Auto Plan and ICBC.
The ICBC Basic Autoplan insurance is in place to "ensure that all British Columbians who own and drive a motor vehicle here are protected with a basic level of coverage".
ICBC basic level of coverage includes:
Medical costs, wage loss
Protection if you're responsible for a crash or accident
Protection if the other driver doesn't have enough insurance
Hit-and-run damage and injuries

 

Protection where local laws can affect your claim
Some additional benefits
This sounds pretty good, right?
Why should you consider additional Private Auto Plan insurance?
Many areas of the ICBC insurance have pretty low maximum payouts with higher deductibles. With Private Auto Plan Insurance, you can insure parts of your vehicle that may not be covered under ICBC, such as:
Sound Systems
Glass Repairs
First Accident Forgiveness
24/7 emergency claims services
Pet Protection
You will also find additional bundled packages that vary from many private insurers, which may include items such as emergency roadside assistance and additional travel protection. At Allied Insurance Services, we recommend contacting us to see how private auto insurance could benefit you. You may be surprised to find out some things that your ICBC insurance does not cover, that we can offer for a low premium. This may sound like more work – two insurers, twice the work, surely? We will handle all the paperwork we can for you – and make sure that having two insurers is a seamless process if you're unfortunate enough to get into an accident or need to claim. 
We are always open late, seven days a week in Surrey, Delta, Burnaby, and New Westminster. We can help with all of your Auto Plan insurance needs, including renewing your ICBC Autoplan insurance, registering or insuring a car, or transferring ownership of a vehicle. To find out more about how private insurance can help you today, you can contact us here.